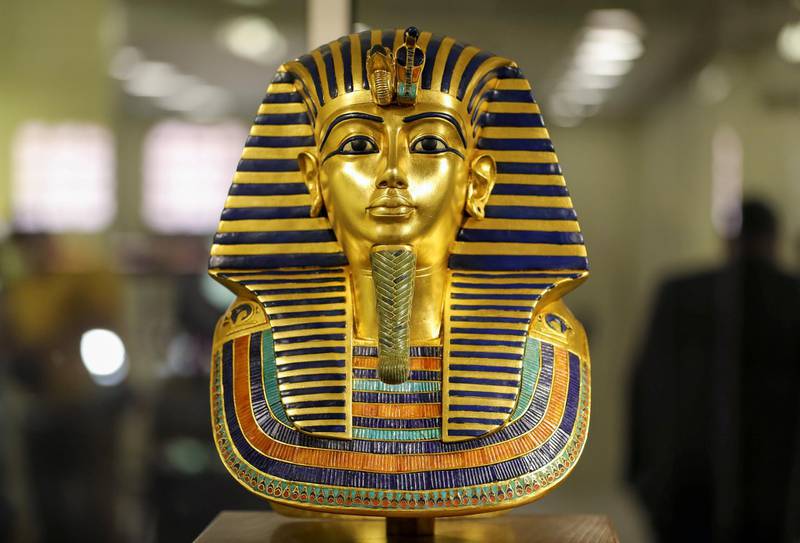 Life-size Chariots and Mini Mummies
Egyptian replica factory brings historical artefacts home in a factory near Cairo, a man hunches over a bust of the ancient Egyptian queen Nefertiti, carefully dabbing with a paintbrush.Next door, two men inspect a life-size replica of the pharaoh Tutankhamun's famed golden chariot. These experts in the restoration of artefacts sometimes thousands of years old have turned their skills to creating new products for a government initiative to fill Egypt's gift shops with locally made souvenirs. The...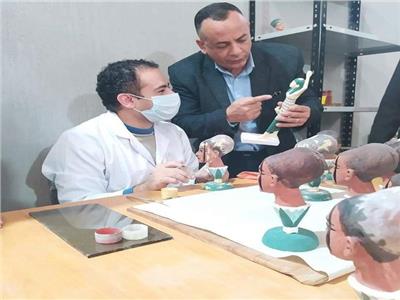 Mostafa Waziri about the Opening of Egypt""s Replica Factory
---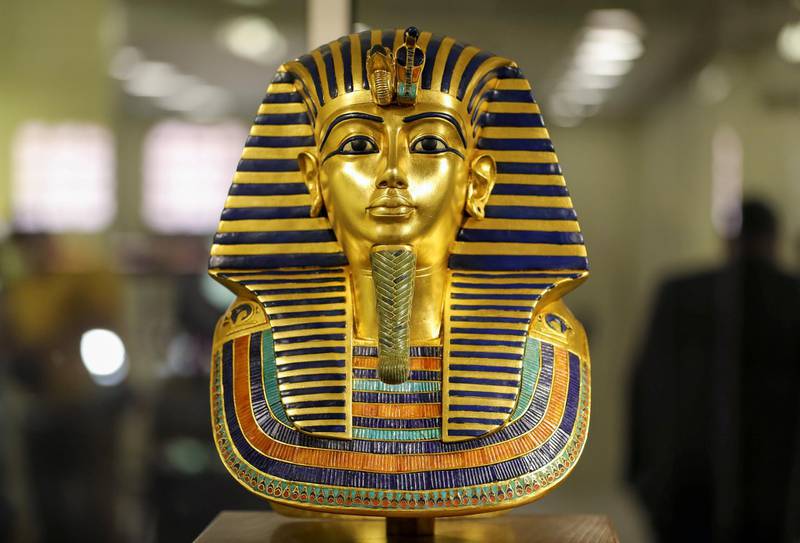 The Biggest Archaeological Replicas Factory in Egypt
---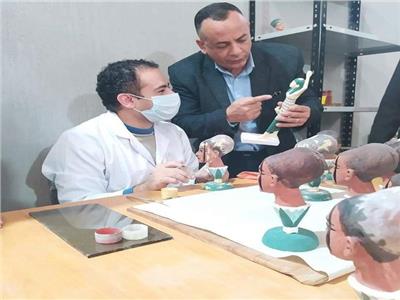 Egypt inaugurates 1st archaeological replicas factory in Middle
EXCLUSIVE
WAZIRI: THE GRANDCHILDREN ARE ON THE PATH OF THEIR GRANDPARENTS
---
KONOUZ EGYPT FIRST E-SHOP FOR ARCHAEOLOGICAL REPLICAS

---
EGYPT'S 1ST REPLICA FACTORY SEEKS TO PROMOTE CULTURE WORLDWIDE

---
MINISTER OF TOURISM INAUGURATED THE FACTORY OF ARCHAEOLOGICAL RE
---
FIRST GIFT SHOP AT THE NATIONAL MUSEUM OF EGYPTIAN CIVILIZATION
On Tuesday, April 18th, Konouz EG had the honour of welcoming Kazakhstan Ambassador/ Mr. Khairat Lama Sharif, and Kazakhstan Deputy Minister of Culture/ Doreen Abaev, as well as Korean delegates, in an official visit to our factory and headquarter of Konouz Egypt Replica Treasures.

Our team had a great time showing them all the production processes, and they have witnessed the talents and precision of our Egyptian artists in creating such meticulously crafted replicas.
This tour is part of a cultural collaboration to demonstrate Egyptian artisans' abilities, ingenuity, and efficiency in handcrafting replicas that are identical to authentic and original antiquities.